Scott Allen Project – "What Lies Beyond Words" – Album Review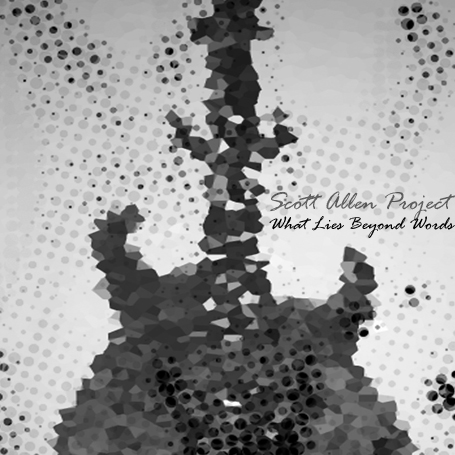 Tracklist
1 – U Want Some of This
2 – The Grind
3 -Cool Breeze
4 – A Girl I Once Knew
5 – We Watched The Sunrise
6 – My Bad Mojo
7 – Saying Goodbye
8 – Eternal Optimist
9 – Sapphire Sky
10 – Under The Mexican Moon
11 – The Clock Is Ticking
Hey guys, today I will be reviewing the album "What Lies Beyond Words" by Scott Allen. This album rocks from the get go, with a great tone and great fluid technique, great sweeping and shredding!!!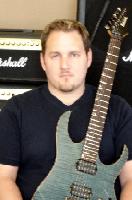 This is your Heavy rockin' album with kickin' riffs great melodies and not forgetting some great flashy guitar work, but also there are a lot of softer songs as well which adds to the variety of this album. The riffs have great groove to them and the great production on this disk brings out the clearness and clarity of every instrument to make this disk an even greater listening experience.
There is definitely a lot of funk influence in the tracks, with the driving groove of the bass and some very catchy staccato esque guitar riffs. There is a little synth also present on here on track 4 "A girl I once knew", which gives some of the music more of a retro 80's feel.
I like the way this album is mixed with more heavier, wild hard rock tunes and more ballad type songs with great melodies, as I've stated before, I feel this disk benefits more from the variation. Some of the tunes on this disk have a very positive, uplifting feel about them with a great drive and great sense of melody which I find excellent. I cant really decide on my favourite tracks on this album, because I honestly think they are all really good, especially the more lead based melody tracks.
And so overall, I think this album is very good. Great songs, good variation of speed, great melodies, great arrangements, great tone, great fluid technique and great production.
Definitely recommended.
Copyright ©  Richard Niczyperowicz 2006
for more information, visit www.scottallenproject.com