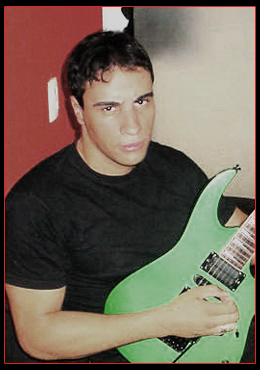 The word "mode" comes from the Latin "modus" and it means position. The translation is justified, because of the inversions of positions of the tones and half-notes in the Larger scale, the 7 Greek manners are flowed.




Structures of the phrygian mode:

1 b2 b3 4 5 b6 b7 1

(also written as:)

T IIb IIIb IV V VIb VIIb T
The manners share of the same notes, but the sequence intervals differs in each way. The way phrygian is extracted of the III degree of the larger scale, using as tonic a smaller scale is obtained.
When phrygian is transposed for the tone of C, it can be applied to these chords:
Cm7, Cm9b, Cm7/9b, Cm7/11.
Here's an example of the phrygian mode in action, in this piece of music:

click here to download the pdf file of "The Evil Boss"

Alex Oliva Official Myspace