The 6 Things About Music Theory That Most Guitar Players Don't Get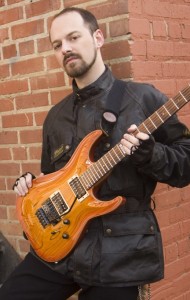 Is it possible to learn music theory by yourself? Does music theory hurts your creativity? Can you just get around with what you can find on the net? As surprising as this may seems, these questions are answered in the wrong way in most of the articles I read on websites in the net. If you want to know what are the right answers, keep reading.
When I started playing guitar I was a strong believer in the "learn-by-yourself" method i.e. collecting all the information I could from internet, journals, book, and friends. After all, the more information the better, no? What I did not realize at the time is that there is a lot of bad information handed down as if it is the absolute truth, and I was completely incapable of discriminating between the useful stuff and the damaging stuff. In short: I needed some help from somebody who actually knew things.
Of course eventually I found help, and now I am here to offer some.
The first thing to know is that music theory is not "hard": everybody can understand it. On the other hand, music theory is "complex": is made by many little things that all work together, each one of them being simple. Of course, it would be a daunting task to learn all of them at the same time. This means that there IS a simple way to go through music theory (more than one in fact), but it also means that if you encounter these thins in the wrong order, then you are going to be completely confused. In fact, as we are going to see in a minute, there are many approaches to music theory that are common on the net that are simply damaging to your progress if you try to follow them
So, let's have a look at some of the major roadblocks that can delay or completely stop your understanding of music theory, together with some suggestion on how to get rid of them. This list is not exhaustive, but it covers at least some of the major problems:
I Don't Need Theory: I Can Play By Ear
I wish I had a dollar for every person I heard saying that so I could retire on a private island and not work for the rest of my life. And while sipping my Mohito, I would reflect on the fact that this "play by ear" excuse is just that: an excuse. In fact most of the people that use it have never done any ear training worth mentioning: they can't transcribe the songs they like, they can't play the musical ideas that pop in their minds. Ultimately for them "playing by ear" means adopting the "Hail Mary" strategy: playing something random while hoping that something good will come out of it. Most of the time, it doesn't.
We musicians need to know theory as writers need to know grammar. It is not the ONLY thing we need to know (far from it), but it is absolutely necessary. While it is a common occurrence for many famous musicians (or their fans) to boast that they do not know any theory, once you go and actually check the facts you will find that this is never the truth (the first one to post in the comments that "Hendrix never studied theory" will get a pat on their head and a lollipop before being sent back to music pre-school).
So, now that we have established that there ain't such a thing as a free lunch and we need to actually put some effort in if we want to be great or at least good, let's see what not to do.
I Don't Need To Train My Ear
Since someone is bound to misunderstand the previous point: what I wrote before should not be construed to mean that ear training is useless. Obvious, no?
There is no way to learn music theory without training your ear at the same time. This is because all music theory is essentially made by statements such as: "if you do X, it sounds this way". For instance: "If you play the interval of a third is sounds this way", or "If you play a diminished fifth is sounds this way". The problem, as you can see immediately, is that if you do not know what "this way" means sonically, then you are not learning anything!
This in fact explains why there are so many people that complain that music theory is useless: they learned only the "formal" part of music theory, and never connected it properly with the actual sound.
The solution for this problem is rather simple: just PLAY every concept you learn, and be sure to have 3-4 examples for each of them. If you cannot find a good example, then compose it!
I Can Learn By Myself
Sure. You can also potentially learn how to drive a car by yourself just by trial and error. I do see some downsides to the idea, though. Especially the fact that it is difficult to learn from an error and survive at the same time. Of course, i am over dramatizing here. After all, you can not harm yourself or others if you try to learn music theory by yourself. Or could you?
There are some musicians out there who can compose songs alright even if they do not know any music theory. I can't help but think that it is a real pity. What could they do if they actually did study music theory? How much more could they do? What songs they could have written but we will never hear? These musicians had to start from scratch and reinvent the wheel by themselves… what could such amount of raw talent do if it was properly cultivated?
The person in history that had the greatest amount of natural talent in music is probably Mozart. And still, he had to dedicate ten years of his life to study composition in order to write what he did. My advice is that, unless you think you are more talented than Mozart, you should not try to learn theory alone.
Theory Will Harm My Creativity
If music theory destroys creativity, as many claim, then it follows that never in the history of music there was a musician who knew music theory and was creative at the same time. In other words, all the following musicians composed uncreative music: Bach, Beethoven, Schubert, Chopin, Tchaikovskij, Coltrane, Parker, Django Reinhardt, Hendrix, Satriani, Vai, Jason Becker (Yes, Hendrix knew theory. Get over it!). I don't think this is a tenable position, in fact I find it plain ridiculous.
The truth is that if you study theory the right way, then it helps and support your creativity. The wrong way to learn it is to think of theory as a set of "rules" to follow otherwise the "music theory police" will put you in jail. But this is not what music theory is: rather you should think of it as the collective experience of all past composers, a set of procedures and "tricks" that you can use when appropriate to move from a musical idea to a complete piece. Of course, even if you do not know anything about music theory you might have an occasional spark of musical genius, but you won't know what to do with it.
The Information is All Available On The Net
The net is a great resource, and there is definitely a lot available just one click away. And yet all this information can work against you rather than helping you. How? Well, in order to be useful to you, the information you come across needs to be relevant to what you want to do. You see, you will need to study different things if you want to compose music for film than what you should stud if you want to improvise on a Blues. It's not that one is "better" or "more difficult": they are just different and require a different skillset.
For this reason — and I realize I'm not the first to say that — you need to know what your goals are and have a plan in place in order to reach them. Without a plan you are simply going to end wherever chance will take you, and in most cases this is not what you wanted at all!
In order to help you find what your goals are and how to arrive there, I have written for you a "map" of music theory that you can download and will show you where you are and what you need to study next. You can find a link to it at the end of this article.
I Can Get Help From My Friend Joe
Ok, but who was helping your friend Joe? His friend Moe. And who was helping Moe? It was Jack. And who… you got the idea. After that many passages, it is very likely that the information that your friend Joe is giving you is not the original info anymore. There is a good chance it is in fact wrong. Now, if this happened only to your friends this would not be a great problem. What makes it more …problematic is that many authors of articles, or instructional books, or DVDs, both online and offline are doing the same: copying each other and propagating information they only half understand.
You would be surprised at how many factual errors I found in instructional products I PAID to have. And don't get me started to the free stuff available out there — that is even worse. How can you protect yourself from being sold the wrong information? Simple. Ask yourself this question: "the author of this article/book/DVD is able to do the things I want to do?" If the answer is "no", then don't buy/read it!
In particular, watch out to people who say that they are "teachers but not performers/composers/writers". If they are not practicing musicians, then they have no first-hand knowledge of the matter. They are just repeating what they have heard.
Note: the wrong way to decide if someone is competent is to ask him if he has a music degree. While nice to have, there are also a lot of great teachers out there who have no "official" degree but are really competent in what they do. Again, check what they do, not what pieces of paper they have on the wall.
---
What Should I Do Instead?
Rather than reading through everything that you find on the net, I suggest an information diet. Do not read articles online for a while, and the same goes for your books and DVDs. Instead do these 3 things: 1) decide in advance what kind of guitar player to you want to be 2) write down a detailed plan on how to get there. If you need help with these two steps download this map of music theory that will tell you where you are in your progress and what should be your next step. 3) Either organize your readings following your plan or take your plan to a competent teacher that will help you implement it.
About the Author
Tommaso Zillio is a professional guitarist and guitar teacher. Visit Tommaso's site to know more about music theory for guitar