Jackson Guitars and Jenna Jameson: was it a success?
It's been around 6 years now since Jackson decided to use adult film star Jenna Jameson to promote their axes. Clearly using one of the most famous porn stars in their marketing was intended to 'sex up' the image of Jacksons, but has it worked?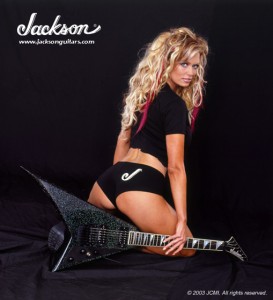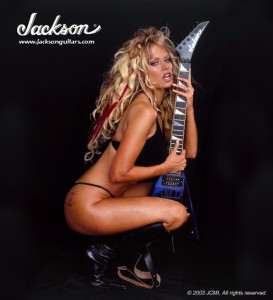 It's interesting to note that Jackson also released guitars with Jenna's image on them, knowing how high quality Jackson artwork is in person, I'm sure these guitars certainly look impressive in the flesh (no pun intended).

I personally think it was a smart move, but without sales figures its hard to say for sure. In terms of how its affected the Jackson brand, I think the value of sexing it up outweighs the potential risk of lost sales from people who might be turned off by such an association, but I'd be interested to hear what you guys think.
images © copyright Jackson Guitars

11 Comments
Trackbacks