Guitar Soloing Solutions: Use The Power Of Your Favorite Singer's Voice To Turbo Charge Your Lead Guitar Playing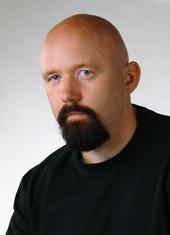 Do your guitar solos sound very similar to each other? Are you frustrated by your lack of ability to come up with fresh and inspiring lead guitar phrases? If so, then you are not alone. It is common for many guitarists to get into the habit of using similar melodies and musical ideas when creating guitar solos. Some of this difficulty comes from the habit of listening to the same guitar players on a daily basis and emulating their particular lead guitar soloing style. However, the biggest reason why guitar players tend to play solos that sound alike is due to continuously using the same process for creating lead guitar parts.
If you are like most guitarists, then you probably approach your guitar solos in the following way: you listen to the chords or riffs that you will play over, and then improvise some melodies until something feels right. This process continues until you have built a completed guitar solo.
Although this approach is a legitimate way to approach soloing on guitar, you need to realize that every time you use it, you are relying on the same guitar soloing process as most other guitarists. As a result, the guitar solos you create will have the same (or very similar) sound to other musicians you know.
Before I explain a new and very innovative way for you to solo, I'd like to further illustrate my point above with an example of a popular guitar player by the name of Yngwie Malmsteen. Yngwie has a career spanning several decades, which he has built on his reputation as an incredible lead guitar player. I bring this up to point out that he is an example of a guitarist who frequently uses the exact same approach to his guitar solos. I am not saying this in order to criticize him (in fact I love his guitar playing myself), but rather to point out what I have observed. The fact is, Yngwie is very content with his guitar playing, and his approach to creating music obviously works for him. However, if you find yourself frequently unhappy with the way your guitar solos sound similar to one another then a change needs to be made.
So what is a good way to solve this issue? Here is one of the methods for creating great guitar solos that I have found to work with great success.
Take a listen to all of the singers that you enjoy and choose one. For this exercise, you are going to compose a guitar solo based on the way your favorite singer sings his/her melodies. There exist many ways to go about doing this, and I'm going to outline one of them for you below. I've also provided you with a video to watch which gives a guitar demonstration of this.
There are 5 steps you need to do:
Step #1: Pick one of the vocal lines that your chosen singer sings in a song.
Step #2: Using your guitar, play this melody. Spend some time to really understand how the vocal melody works. Articulate the specific style that the singer uses as closely as you can (don't simply 'play the same pitches').
Step #3: Once you can play the melody in a very articulate manner, pick out the notes which seem to be the strongest points of the melody. Write this down in some form.
Step #4: Cut out all of the 'non essential' pitches, leaving only the most important notes of the melody.
Step #5: Now that you have created a foundation for your new guitar solo, you can start to get creative. Keep the main pitches that you've selected, and fill the space in between them with new guitar licks centered around those notes.
Watch the video below to see and hear how this all works. Oh, by the way, I brought Fabio Lione (Rhapsody Of Fire's singer) all the way from Italy to Chicago to sing the vocal melody for this 2-hour guitar solo master class (here is a short excerpt of it).
The more you practice the method described in this article, the better you will get at playing melodic guitar solos whenever you want. You will see great improvement as your guitar solos stop sounding like all the other solos you've already heard, and start to take on their own distinct sound.
When you practice using the information in this article, you will start to develop some seriously melodic guitar solos. By combining the power of your favorite singer's vocals with your guitar playing, you can stop making guitar solos that sound like every other solo, and start making highly unique guitar phrasing that really stands out.
About The Author:
Tom Hess is a successful professional guitar player, composer and the guitarist of the band Rhapsody Of Fire. He also trains musicians to reach their guitar playing goals in his rock guitar lessons online. Visit his website, tomhess.net to read more articles about guitar playing, get free guitar tips and guitar playing resources.