Megadeth – Manchester, UK 2005 – Concert Review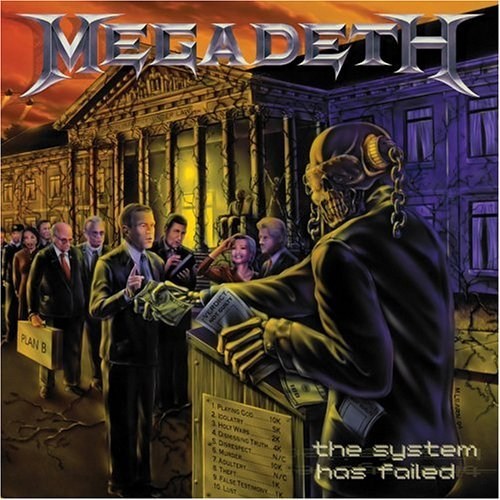 Monday February 7th 2005, 7.30 pm was the night I went to see Thrash metal legends "Megadeth". The anticipation was high for this gig. It was to be held at Manchester University, a great venue for fairly large concerts. The music was going to be hard, aggressive and real heavy.
There were two bands playing on the evening, the main act Megadeth, fronted by controversial frontman Dave Mustaine with a totally new lineup behind him, nevertheless it is Mustaine who is the man behind most of Megadeth's music, so he was the one everyone came to see. Supporting were Diamond Head who's singer recently left, these were a very big influence on Megadeth's music, both experienced professionals and full of experience, both bands were certain to deliver.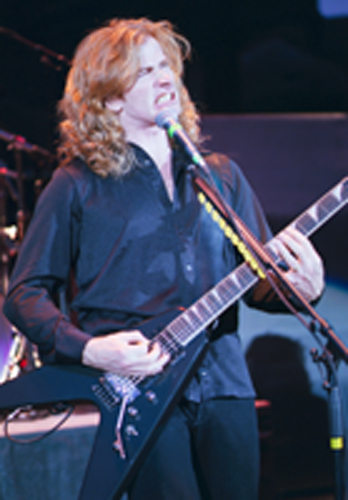 Diamond head hit the stage, old veterans, they sounded very tight. They certainly were doing a good job warming up the crowd banging out there classic songs. The crowd reacted very well, and were very jumpy. This was certainly firing everybody up for the main act Megadeth. Diamond head ended there set with there classic anthem "Am I Evil?" which got the whole crowd chanting along and was perfect to end there set and to await Megadeth's… Megadeth hit the stage and the crowd was going crazy, everybody pushing everybody around was a sign of togetherness in a sense, they definitely proved after the first song why they were the main act of the evening.
Megadeth played a lot of old classics, but also some new songs from there latest release "The System has failed". They banged out classics like "Wake Up Dead", "Hangar 18", "Tornado of souls", "In my darkest hour" and many more. But there also was a lot of surprises in the set list, with a Peace sells Mechanix medley, and the biggest surprise was when they played the Black Sabbath classic "Paranoid" in between their classic "Holy Wars". The crowd really started to get going when they kicked into Wake Up Dead, such a heavy classic, and very well performed by the band.
The Musicianship was extremely good even considering Mustaine is the only original member and all the others have been recently recruited. Glen Drover the lead guitarist nailed the solos to a tee but also added in a bit of his own improvisation to the lead parts in songs such as Tornado of Souls and Holy Wars to fit his excellent playing style. Mustaine proved his rhythm playing excellence was on top form with pulling off all the songs perfectly and singing at the same time perfect. Shawn Drover who is Glen's brother was extremely tight on drums, not missing a beat and not going out of time one bit, he proved he had learnt the songs. James MacDonough, the bassist, was also very tight and keeping in time perfectly with the band.
I cannot think of any band points about this concert, it was very well performed from start to finish. All the band members where on top form together.
Overall this concert was a thrilling experience, I even nearly broke my arms and ribs by going crazy! Very exciting and very enjoyable to watch, they certainly proved that they had prepared for this tour to perfection. It was definitely worth going too, also being there farewell tour, definitely recommended to fans of the genre and the band.
© Richard Niczyperowicz 2005