Dan Kokol – "Alien Water Dance" – Album Review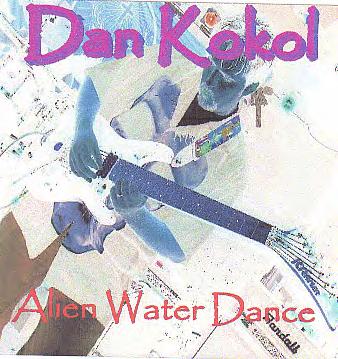 Tracklist
1. XSNGR
2. Room 13
3. Chasing a Dream
4. Changes Part 1
5. Changes Part 2
6. Shazam
7, Alien Water Dance
8. Tangled Grace
9. Mood Swing
XSNGR
Kicks off with a cool riff and some nice tapping fills, nice sounding guitar harmonies come in with some cool shredding that fits in perfect. Nice shredding licks throughout. Cool harmonised licks throughout this one too. Nice opener.
Room 13
Starts off with a nice solo with calm, relaxing fell backing. Nice melodies throughout. Some cool arpeggios and runs follow in the middle of the song, fitting the song nicely. Cool sounding main melody to this too, really good. Great track.
Chasing A Dream
Starts off nice and heavy, cool shredding harmonies follow with a catchy drum beat. Catchy lead solo follows, great sounding with a nice backing. Good use of harmony guitars used a lot on this songs as well, gives it a real nice effect and suits the music perfect. Great main theme in this song, nice shredding inserted to fit nicely too. Awesome song.
Changes Part 1
Nice clean tone melodies throughout, great sounding, very short song following into nicely too….
Changes Part 2
Starts off with a nice laid back melody with a nice solo on top. Some cool shredding licks in here too. Cool main theme to this song too. Nice track.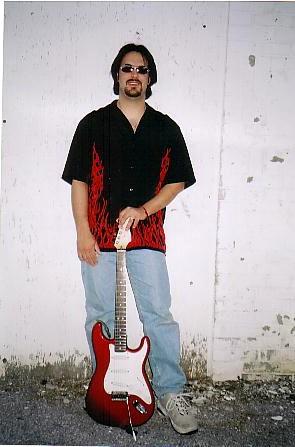 Shazam
Starts of very upbeat with a nice bluesy riff, very cool sounding. Cool bluesy lead licks throughout too mixed with shredding. Very catchy riffs in this. Some really cool use of the tapping technique in this song too. Good song.
Alien Water Dance
Starts of weird eerie sounding, like UFO's flying in the sky! The name gives that away, haha! Nice soothing sounds throughout this song, very eerie feel too it. Nice use of the delay effect on the guitars add to the feel of the song. Really cool track.
Tangled Grace
Starts off with a cool synth sound and a really nice solo on top of the synth chords. Really good main theme to this track. Stays similar to this feel throughout. Good track.
Mood Swing
Starts off very upbeat, nice riff and cool lead lick using a wah effect go nicely on top of it. Cool shredding licks too. More harmonised guitars used too, with a cool breakdown riff following. A big wah shred solo follows on top. Really cool main theme to this song. Good ending track.
Overall I enjoyed listening to and reviewing this album, good songs and good technique used throughout, I also liked the harmonised lead guitar that I heard quite a lot on this record too. Recommended!
© Richard Niczyperowicz 2005
for more information, visit Dan's official web page