The Top 9 Shred Pickups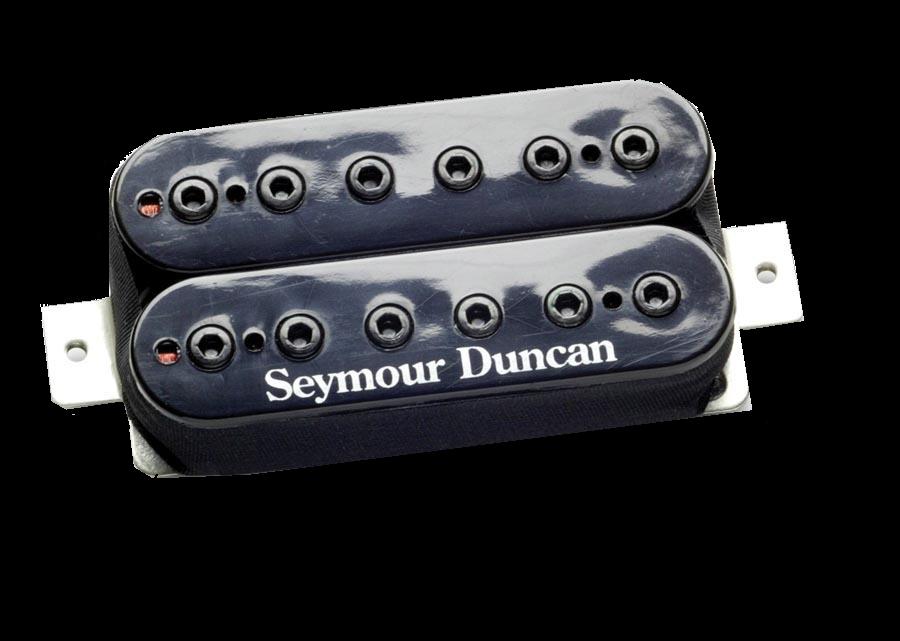 Many guitarists often wonder what pickup would be best to suit their style of music, and a lot of the time stock pickups in a guitar just don't do the job well enough. So I thought a pickup section on Shredaholic would be a useful starting point for shredders to look when changing their pickups. To get the most accurate information, I quizzed the tone masters: the Seymour Duncan forum.
(Many thanks to Theodie for supplying most of the following information)

Here are some pickups suited for shred, and a bit on their tonal characteristics:
– The Bill Lawrence XL500, Great output, dynamics, harmonics Galore, very versatile for all types of music, including shred where it shines the most.
– The Seymour Duncan Full Shred, Very tight and focused, This and the XL500 has the best harmonics out of any pickup I have ever played, Very distorted yet clear. It also has certain qualities I cant put into words.
– The Seymour Duncan Distortion – Hot and bright.
– The Seymour Duncan Custom – "In my mind, old reliable. I like the custom for a "base line pickup for shred"."
– The Seymour Duncan JB – A lead players dream pickup. Great singing quality when busting out a solo. I personally think its a little too loose on the low strings when playing rhythm but, the leads are #1.
– The Dimarzio super Distortion – If your want that early to mid 80's metal sound, this is it. I am not much of a Dimarzio fan but, this pickup certainly has a place in rock and roll and metal history.
– The Duncan Invader – Super hot and tons of output. It has a lot of Bass and mids and loads of crunch. If I were playing rhythm in a metal band, this would be the pickup. I personally think that this and the JB are two different spectrums or a Ying and Yang if you will. This for straight rhythm and the JB for straight leads.
– The Dimarzio Evolution – It's fairly thick and loud, but is still super articulate, and cut's through extremely well in a band mix. Single notes ring out loud and clear, the sustain is amazing; Chords actually don't mud up, even under high gain. And, surprisingly enough, I can get some killer pinch harmonics in the neck with it.
– The Seymour Duncan Dimebucker – The Dimebucker uses a powerful ceramic magnet coupled with stainless steel blades for boot kickin' attitude. This is a high-output, aggressive humbucker with lots of treble bite and clarity, as well as punchy bass response and exceptional dynamics.

2 Comments