Mike Orlando – "Sonic Stomp" – Album Review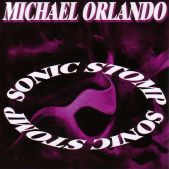 Tracklist
1. Wheels In Motion
2. Sonic Stomp
3. Game Over
4. Jam On It
5. Horizons
6. Changes
7. Movement
8. Flex
9. Slam
10. Velvet Sky
11.  A Moment In Time
12. Old School Boogie
Today I will be reviewing this fine album by Michael Orlando entitled "Sonic Stomp". Well I can tell you that this album is pretty darn amazing both technically and musically blending styles together to create a monster of a rock shred album.
This is definitely a hard rock shred album but with elements added including lots of funk and the whole album grooves really well. A hell of a lot of shred is present, played at a phenomenal speed with your typical shred techniques such as speed picking, sweep picking and tapping all done very well. This is feel good hard rock which you can bang your head too and air guitar your hands away…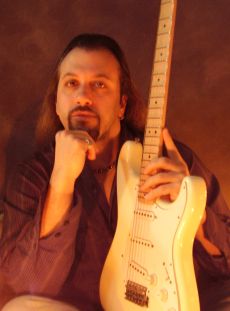 The shredding blends in really well with the music, being used when needed, creating tension and excitement and all sorts of chaos sounding mayhem, but Orlando has a bucket load of melody in his songs which are also used right and it makes for a very enjoyable listen. There are a few great, emotional ballads on here as well, which give your mind a little relaxation in between all of the heavy crazy shred mayhem (that's if you need it!), and they are really very well done.
I enjoy all the tracks on this album but I'd have to say my personal favourite out of the bunch is the opening track "Wheels In Motion" – now if you love your 80's melodic hard rock, this ones a treat for you – amazing harmonies and melodies and just a great vibe from the song will have you air guitaring all over your room in no time.
This is definitely a recommended album from shredaholic.com, if you like the sound of what I've said above or like shred music in general check this CD out, you most probably won't be disappointed.
Copyright ©  Richard Niczyperowicz 2006
for more information, visit www.mikeorlandomusic.com