Jim Horne – "Zero Tolerance" – Album Review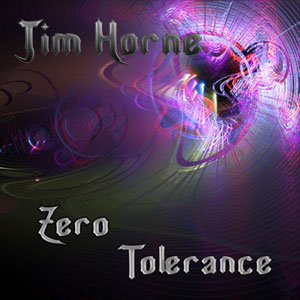 Tracklist
1 – Destination
2 – Ballad Type Thing
3 – Zero Tolerance
4 – 213/222 (Interlude)
5 – Low-B-Genni
6 – Over 1013
Hey guys, today I will be reviewing this crazy album by Jim Horne!
Well this album is very interesting, weird sounding experimental sounds in the vein of Buckethead and Matthias IA Ekhlundh inspired, that's not to say that this album doesn't rock, which it certainly does!
This is a relatively short album with only 6 tracks with average song length, the emphasis was definitely on quality and not quantity. Diminished sounding melodies are heard throughout this album giving it an "extreme" kind of weird sound, making it even more cool. Jim plays a lot of the melodies using harmonised guitars, his sound has some heavy down tuned riffs e.g. "Zero Tolerance", "Low-B-Genni" – topped with cool experimental sounding leads.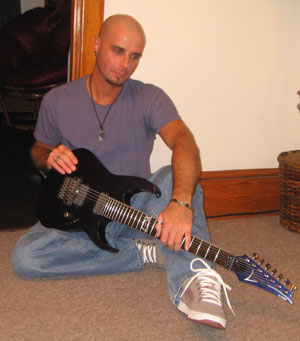 The only song that heads in a slightly different direction would have to be "Ballad type thing" like the title says it is in the style of a ballad with some great melodies but Horne retains his own original sound in there to not drift off the concept of this album, which is great. Another example of this would be the closer "Over 1013" which retains the similar formula to "Ballad type thing".
The playing on this album is very clean and fluid! Great shredding and technique add to this album greatly. This album is great because it doesn't sound like your average straight to the point "melodic shred", it is unique in itself and possesses great sounds and ideas, nice original touch.
And so overall, even though this album is slightly short, it is really cool to listen to and some great ideas thrown in with some quality shred that we love to hear, recommended.
Copyright ©  Richard Niczyperowicz 2006
for more information, visit www.jim-horne.com