Atanas Shiskov – "Flying Colours" – Album Review
Posted by Niczy on 10/29/05 • Categorized as Reviews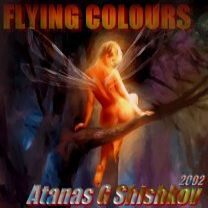 Tracklist
1. Exotic nights
2. Cool Breeze
3. Flying Colours
4. The Neon Mermaid
5. Pearl Driver
6. Song For Julie
7. Mozart – Howe Theme
8. The Mysterious Tower
I recently had the chance to listen and review the album by the astonishing guitar talent Atanas Shishkov. Well this album has a very nice touch too it, a lot of cool effects used on the guitars also. A lot of wah and funky bass grooves, Shishkov's songs have a nice original and exotic feel with great technical shred and melodic lead work on top.
The album also particularly grooves very well throughout, topped well with some cool synth chords on top through a lot of it. There is a fair bit of shredding present, which blends in well when needed, but not forgetting lots of neat little melodic licks all played at a high ability. Great technique showed in sweep picking, speed picking and some really cool harmonies and licks.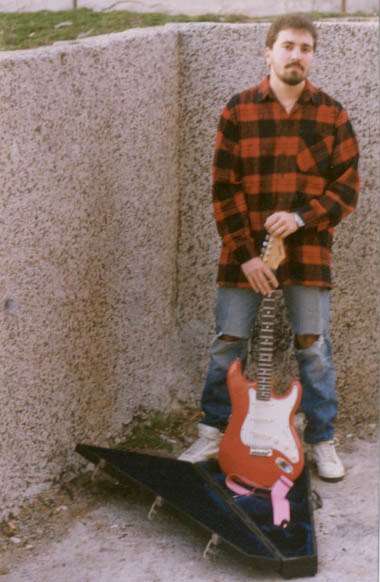 Shishkov's style is also very original, I would mainly describe his sound as Funk meets Shred which is a big advantage as a lot of today's guitarists seem to lack in terms of originality. The songs also sound quite upbeat and energetic which is also another great factor about Shishkov's music, complimenting the music and creating an overall great feel to it.
The Mozart Cover of the ''Howe Theme'' is a nice change to the rest of the songs, but may be too much of a drastic change to the album for some. Nonetheless it's a well chosen and well done cover. Shishkov shows he can play neo-classical guitar very well. Great use of harmonised guitars on that track too.
Overall it was quite a joy to listen to this album, I loved how the songs grooved so well together and how original Shishkov's style is. Great technical and song writing ability also clearly presented on this disc, definately recommended.
Copyright © Richard Niczyperowicz 2005
for more information, visit Atanas' official web page
Tagged as: album review, Atanas Shishkov, Flying Colours

Comments are closed.