Katrina Johannson – "Guitarsongs Volume 1" – Album Review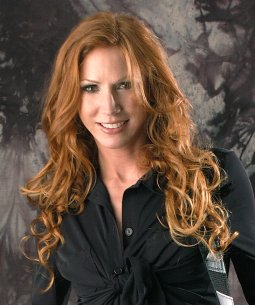 Tracklist
1. Driven
2. K9 Lullaby
3. Intuition
4. Daredevil
This is a review of Katrina Johansson's new EP, released under Michael Angel Batio's record label. She wrote and produced the songs and played all lead/rhythm guitars. Brad Rohrssen, former Atlantic Recording Artist played drums on the first 3 tracks, Michael Angelo Batio played bass guitar. The EP was recorded and engineered by Michael Angelo Batio at Monster Mix Studio and Chris Djuricic at Studio One. The EP was mixed by Chris Djuricic and assisted by Michael Angelo Batio at Studio One. The fourth song was recorded and mixed by Jim Harvey and Ron Reid from Breakthrough Audio.
This is an outstanding debut EP, and this review will show you why.
Driven
Starts of with a slow melodic melody, and breaks into a different backing riff with nice phrasing of pinch harmonics, then plenty of alternate shred followed by an amazing melody. In fact the "chorus" melody as it sounds that follows the shred is such a great melody. Technique is spot on as well, and the melodies/riffs are matched perfectly. Plenty of other great melodies in there too, and then….double time fast sweep arpeggios!!! This part just gives you a sudden adrenaline rush and comes in timed perfect followed by plenty of alternate shred, very well constructed. Fantastic.
K9 Lullaby
This song starts off with a great Satch-esque pull of section intro. Then goes into a really melodic medley!! The sense of melody is great, with each little section matching the previous perfect, and the shredding is well placed, with plenty of that Satch vibe in there. The phrasing is also excellent, particularly in the pinch harmonics executed. The alternate picking section is a joy to listen to and fits with the backing perfectly, followed by a slow melodic solo and more Satch esque style playing, but with an original touch. A joy to listen to.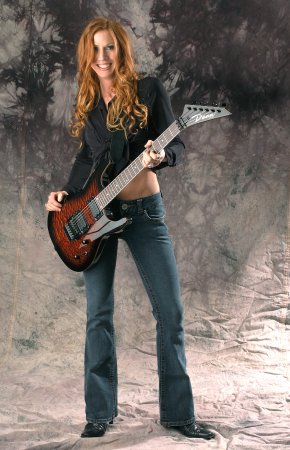 Intuition
Starts off with a nice little slow solo, and picks up speed up a bit with a great moderately fast melody. Then a very uplifting riff kicks in with great shredding on top of it, great I tell you! Great slow and fast melodies throughout with a really great backing riff. Some great tapping sounding licks also used in this, great sounding.
Daredevil
WOW!!! I am a massive fan of 80's rock/metal/shred and if you are, check this track out!!! This really does have that feel to it. Starts of with a classic 80's drum roll into a great pull of section, then falls into an amazing sounding dramatic riff, its great!!! Very emotional playing here, with great shredding inserted in the right places, bang on. The phrasing also on this song as well as the whole EP is really awesome. Great tapping used here too. This song is practically perfect, with flawless melodies and shred and a dramatic climax which fades out, its just amazing, true guitar playing at its finest, Phenomenal.
© Richard Niczyperowicz 2005
for more information, visit www.katrinaguitar.com