New Scott Allen Truefire Course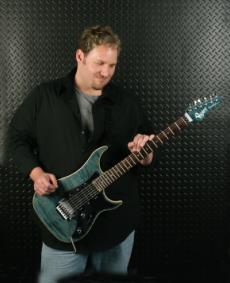 Shredaholic columnist Scott Allen let us know this week about a new course he's releasing. To find out more, have a read of the press release:
Scott Allen's new Truefire instructional course, 50 Rock
Virtuoso Licks You Must know, is now available. In this wide
ranging instructional course Scott covers everything from
speed picking, sweeps, tapping and everything in between.
Learn licks in the style of such players as Eddie Van Halen,
Randy Rhoads, Joe Satriani, Jeff Loomis, Marty Friedman, Reb
Beach, Eric Johnson, Zakk Wylde, Greg Howe and many others.
The course comes in two forms: a Data Disc with backing
tracks, tabs, and commentary as well as an instant download.
Check out the link to get your copy!

http://truefire.com/rock-guitar-lessons/50-rock-virtuoso-licks/
Sounds like great news and if it's anything like Scott's articles on Shredaholic, we know it'll be great.