Elmo Karjalainen – Unintelligent Designs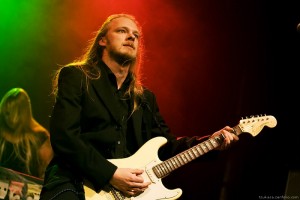 Bio
Born in 1979, Elmo is a guitar player from Finland. He has won some fame as one of the best rock guitar players in Finland due to his work in the Finnish metal band Deathlike Silence. The band has made two records, Vigor Mortis and Saturday Night Evil, which both received positive reviews and featured on the Finnish top-40 album chart, peaking at 39, and 21, respectively. The band is also known for its single Six Feet Under the Ground, which became something of a radio hit in Finland. Other projects that Elmo is involved in at the moment include Conquest and Seagrave, both of which have plans for new material.
Unintelligent Designs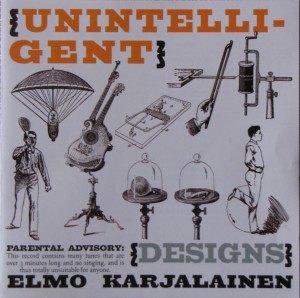 Unintelligent Designs, Elmo Karjalainen's debut solo album, is an album that has been a work in progress for quite some time. Now it is finally finished. The record features 16 instrumental tunes in somewhat varying styles that nicely complement each other, and form a coherent album. Some of the tunes showcase Elmo's energetic and shreddy playing, while others are much more laid back and melodic. It also features some quirky playing and maybe a few laughs as well.
Website: elmojk.com
Facebook: facebook.com/elmojk
Twitter: twitter.com/elmokarjalainen

1 Comment