New Roo EP!
Press Release:
Helsinki Finland based guitarist/producer Roo Chapus released a new instrumental Ep.
To be expected fast melodic songs, electric flying licks, ambient interludes and a touch of
fusion.
This darker episode, that leaves away the bluesy phrases of his first album
"Guitar Without a Cause", pays tribute to influences such as Joe Satriani and Marty Friedman.
Recorded with the RooBand:
Jaakko Nikko -Bass (Reversion),
Juke Eräkangas -Drums,
and Timo Aula -Guitars &Production ,
Plectrum Spectrum hosts a guest guitar solo from Mr. Fastfinger.
Album Review by Colin Moriarty:
Roo's new CD, "Plectrum Spectrum" explores a very unique style of guitar playing as well as authentic instrumental backings.  I personally find "Velvet Sapphire" to be the most intriguing and enjoyable track of the album. I believe that Mr. Fastfinger's technique is a perfect complement to Roo's, as they trade some very interesting melodic licks with one another. Secondly, I'd like to comment on "Plectrum Spectrum pt. 2. The energy exhibited in this song, as well as unexpected atmospheric twists makes it an extremely close second, for me. I believe the overall instrumental production on this album to be of higher quality than some of Roo's previously released tracks, as well as a noticeable shift in playing style. Roo has successfully delivered a clean demonstration of his technique, while leaving room for melody and dynamics. I would highly recommend it to anyone seeking inspiration for their own playing style, wishing to deviate from the norm in instrumental guitar oriented music.
Pictures:
Album artwork Cover: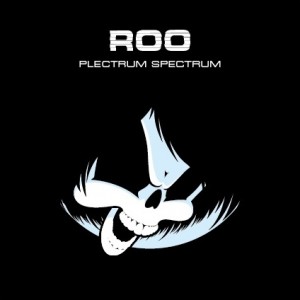 Artist pictures: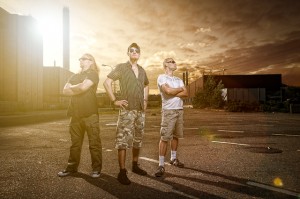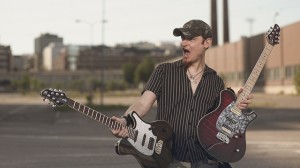 Where to find the album (cover artworks):